Landscaper Sutherland Shire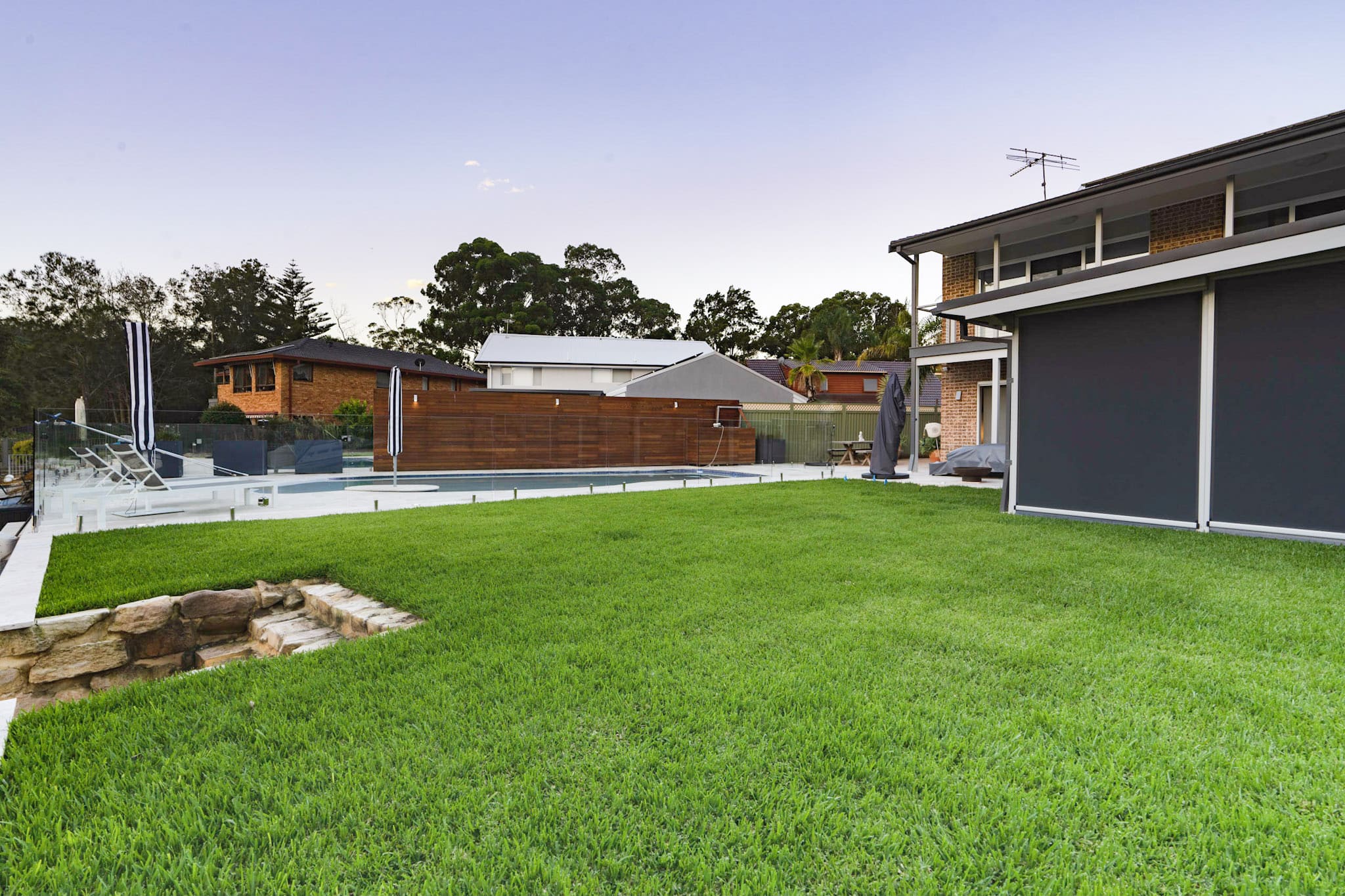 Expert Landscape Design and Construction Services Near The Sutherland Shire
Who doesn't love a vibrant outdoor space? But having an ideal landscape has its challenges like finding the right outfit to handle the design and construction. Fortunately, MAM Projects offer landscape design and construction services that fit every budget. From designing beautiful gardens to installing outdoor lighting and irrigation systems, our landscapers have got you covered in the Sutherland Shire.
We're here to make your space look amazing while adding value and functionality. So go ahead and call our landscapers to start designing and working on your outdoors in the Sutherland Shire!
Our Process
It is a two-stage process to gain full building approval under the council.
Our Landscaping Expertise - Why We Stand Out
Our landscapers are experts when it comes to creating beautiful outdoor spaces.
• We know all about different plant types, so you can trust us to choose the perfect greenery for your garden.
• Besides, we're experts in understanding soil conditions, which means we'll make sure your plants thrive in their new home.
• And let's not forget about design principles – MAM Projects knows how to create stunning landscape designs.
So if you want a picture-perfect yard, our landscapers are the people to call! Connect with our staff at MAM Projects today to get started.
Comprehensive Landscaping Services For Sutherland Shire Residents
Why settle for just a regular landscaper when you can have one who offers a whole range of services? From creating pathways to designing beautiful gardens, MAM Projects got you covered. Save time and hassle by choosing our landscapers for your project in the Sutherland Shire.
Decking & Patios
Let's start with decking and patios. Our skilled team can design and install beautiful decks and patios that will not only enhance the aesthetic appeal of your yard but also provide functional spaces for entertaining or relaxing.
Retaining Walls
These structures not only add visual interest to your landscape but also serve an important purpose in preventing soil erosion and managing water runoff. Our landscapers are experienced in building sturdy and attractive retaining walls that blend seamlessly with the surrounding environment.
Plant Selection
When it comes to plant selection, our local landscapers are like botanical wizards. We know which plants thrive in different environments and can create a garden that blooms all year round. From colourful flowers to lush greenery, we'll transform your space into a paradise.
Outdoor Lighting
We can help you choose the perfect plants that thrive in your specific climate and design a lighting scheme that highlights the beauty of your landscape even after dark.
Pool Construction
If you've always dreamt of having a swimming pool in your backyard, our team can make it happen. From designing the layout to installing all the necessary equipment, we'll handle every step of the pool construction process with precision and care.
Landscape Maintenance
Our landscape maintenance services ensure that your outdoor space remains vibrant and well-maintained throughout the year. From mowing lawns to trimming hedges, we'll keep everything looking neat and tidy so you can sit back and enjoy your beautiful surroundings.
Our Process - From Start to Finish
So, when it comes to our landscaping design process in the Sutherland Shire, we've got you covered from start to finish:
• It all kicks off with an initial consultation where we'll chat about your vision and goals for your outdoor space.
• Then, we'll dive into concept development, working closely with you to create a design that perfectly suits your style and needs.
• Once the concept is locked in, it's time for the exciting part – installation!
• Our team of skilled professionals will bring your dream landscape to life, ensuring every detail is just right.
• And don't worry; our support doesn't end there. We also offer maintenance services to keep your outdoor oasis looking stunning all year round.
So, hurry up and call our staff at MAM Projects today. Our landscapers near you will be there with you in the Sutherland Shire in no time to get cracking on your project.
Our Services
Bring your project to life with MAM Projects. Our can-do attitude and reliable team have allowed us to build and deliver on even the most complex projects.
Our focus is on providing the best for you, which is why quality, integrity and transparency are at the core of our values.
Phone Number
0405477589
Call us any time from
Mon-Fri 9 am - 5 pm & Sat 9 am - 1:30pm