Multi Dwellings Archives by MAM PROJECTS
Multi Dwellings
Looking to put multi properties on one or neighbouring blocks? Let us help you get the most out of your space. Our team will help you build smarter and ensure you get the best financial return on your project.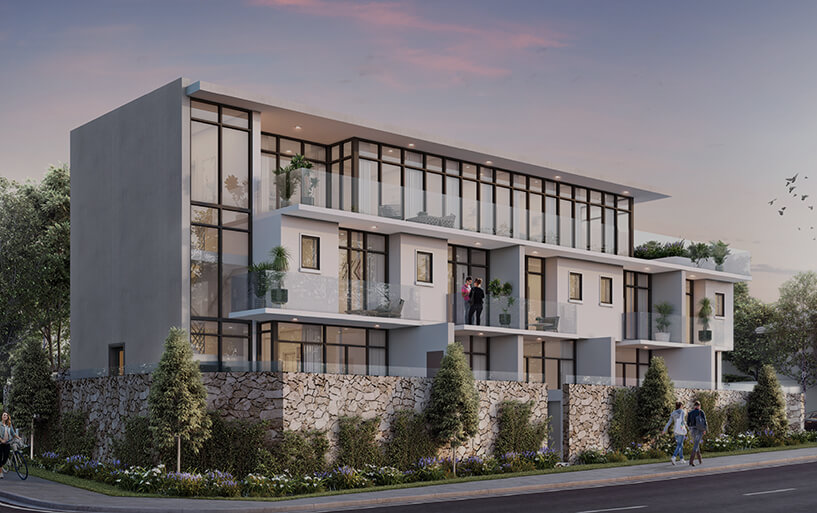 Trust on MAM Projects For Your Multi-Dwelling Homes
MAM Projects is a leader in multi-dwelling houses, offering quality construction and development services for residential properties. We specialise in multi-dwelling housing, providing our clients with the highest level of service and expertise. Our experience building multi-dwellings spans across Sydney, and we have gained extensive knowledge of the industry over many years. Whether you're looking to buy or build a multi-dwelling complex, MAM Projects will assist you every step of the way.
What are Multi Dwelling Homes?
Multi-dwelling homes refer to houses that contain more than one residence on a single lot or block of land. They can be attached or detached depending on their design and configuration – usually consisting of two units side by side (duplexes), three units (triplexes) or even four plus units (townhouses). Generally, they feature shared walls between each unit/home as well as common areas such as driveways, garages, gardens etc. Multi dwellings housing often comes with lower prices compared to traditional homes due to their smaller size, yet still offers higher returns for investors due to renting multiple tenants at once.
Benefits of Buying Multi-Dwelling Homes
There are numerous benefits associated with investing in multi-dwelling developments, including:
- Cost savings: As mentioned previously, these types of properties typically cost less per square meter than traditional-style homes, which makes them an attractive option for those not wanting to break the bank when purchasing real estate investments! The larger number of residences also means that rental income from tenants can easily cover mortgage payments making it easier for buyers who want steady cash flow without taking too large a financial risk upfront.
- Flexibility: Depending on how they're structured, these properties may give owners flexibility when it comes time to sell off parts or all their investment if needed down the line, either through selling off individual units separately or collectively as one package deal etc. This gives them options should market conditions ever change which could affect values drastically!
- Appreciation potential: Though there is no guarantee that any particular asset will appreciate over time, investing in property has historically been seen as one sure way to increase wealth while also protecting against inflationary pressures due to its tangible nature vs other forms like stocks/bonds etc. By diversifying into multiple dwelling complexes, this effect is amplified since more renters equal greater demand, thus potentially leading towards better capital gains later down the road!
Other Services
Bring your project to life with MAM Projects. Our can-do attitude and reliable team have allowed us to build and deliver on even the most complex projects.
Our focus is on providing the best for you, which is why quality, integrity and transparency are at the core of our values.
Why Should You Buy With MAM Projects?
MAM Projects is the perfect choice for those looking to invest in multi-dwelling development. Our experience and expertise in developing residential properties have made us one of the most sought-after multi-dwelling builders in Sydney. We have a proven track record of delivering quality services, on time and on budget, with every project we undertake. Our team works closely with our clients to ensure their needs are met throughout the entire process – from designing the layout to completion.
Multi dwellings offer many advantages compared to traditional style homes. Purchasing these types of properties may seem intimidating at first, but working with experienced multi-dwelling builders in Sydney like MAM Projects can simplify the process immensely while also helping find the best deals available on the market today! So if you're interested in investing in rental real estate, why not get in touch with us today to learn more about how easily you could start growing your wealth right away?
Phone Number
0405477589
Call us any time from
Mon-Fri 9 am - 5 pm & Sat 9 am - 1:30pm