3D Visulisations
See your plans come to life with our 3D visualisations. This service will allow you to clearly see the details of your build including colour and materiality before construction has even begun.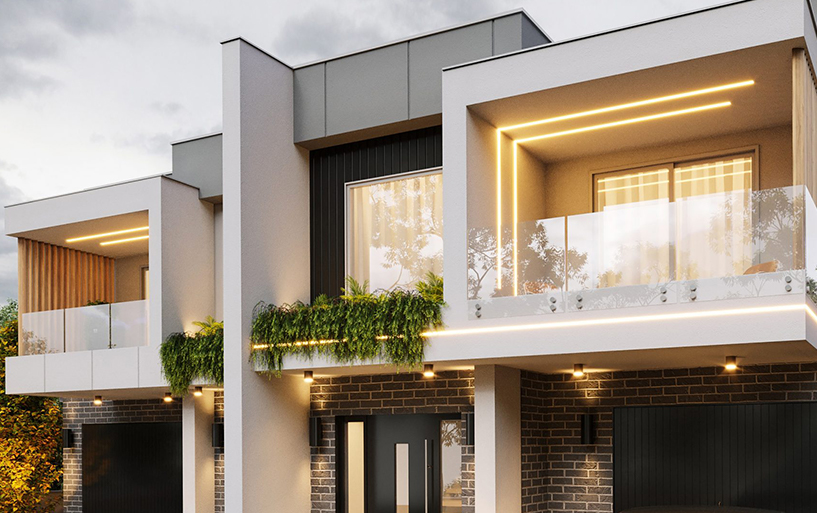 Taking Your Projects to the Next Level with MAM Projects' 3D Visualization Services
At MAM Projects, we understand that every project is unique and requires a different approach. We provide our clients with an array of 3D house visualisation services that can help them take their projects to the next level. Our team of reliable and trusted professionals have years of experience in providing high-quality 3D architectural visualisation, interior design services and rendering solutions for residential, commercial and industrial properties. With our expertise in 3D visualisation technology, we can create stunning visuals for any project.
What Is 3D Visualisation?
3D visualisation is a process used by architects, designers and engineers to create realistic images or animations in a three-dimensional model. It helps bring your ideas to life by creating photorealistic renderings which are much more accurate than traditional drawings or sketches. This technology has become increasingly popular over the last few years as it allows people to get an idea about how their finished product will look before they start construction work on it. This makes it easier for them to make changes if needed beforehand rather than after starting construction work which would be time-consuming and costly.
Benefits Of Using Our Professional 3D Visualisation Services
At MAM Projects, we offer a range of professional 3D visualisation services that can help you get the most out of your projects without worrying about making costly mistakes during construction work due to inaccurate drawings or sketches. Here are some benefits you can expect when using our services:
Clear Visual Representation Beforehand – By using our professional 3D visualisation services, you can see exactly what your finished product will look like before commencing construction work on it, so there won't be any surprises once everything is completed!
Make Changes Before Commencement Of Construction – If you need any changes made prior to commencement, then this isn't an issue, as all modifications can easily be done using computer software instead! This saves both time & money compared with making physical alterations afterwards which could end up being quite expensive depending on what needs doing!
Range Of 3D Visualisation – Exterior & Interior - Not only do we provide interior 3D views but also exterior ones too! This means that no matter what type/style building you're working on (residential/commercial/industrial), then we should still be able to give you an accurate representation beforehand so there won't be any nasty surprises later down the line when everything comes together at the completion stage!
Take Your Projects To The Next Level – You can be confident that your projects will reach a new level of quality and realism when we handle all aspects of creating visually stunning results from beginning to end, due to the use of cutting-edge technologies.
Other Services
Bring your project to life with MAM Projects. Our can-do attitude and reliable team have allowed us to build and deliver on even the most complex projects.
Our focus is on providing the best for you, which is why quality, integrity and transparency are at the core of our values.
Get In Touch Today For Professional Results Every Time
At MAM Projects, our team consists solely of highly experienced professionals who have been trained extensively within this field, so rest assured knowing that whatever service(s) required, no matter if it's only one particular area, like interior design, or several tasks combined together; the outcomes provided will always be beyond expectations every single time without exception! So why not contact us today via email/telephone number provided below & let us show how easy achieving those desired results really is…
Phone Number
0405477589
Call us any time from
Mon-Fri 9 am - 5 pm & Sat 9 am - 1:30pm