Dual Occupancies Archives from MAM PROJECTS
Dual Occupancies
Dual occupancy is a great solution to maximising the value of your land. Whether you are an investor or a savvy home buyer, discover why everyone is looking to duplexes for great financial returns. From floor plans and design to council processes and construction - our team has experience in it all.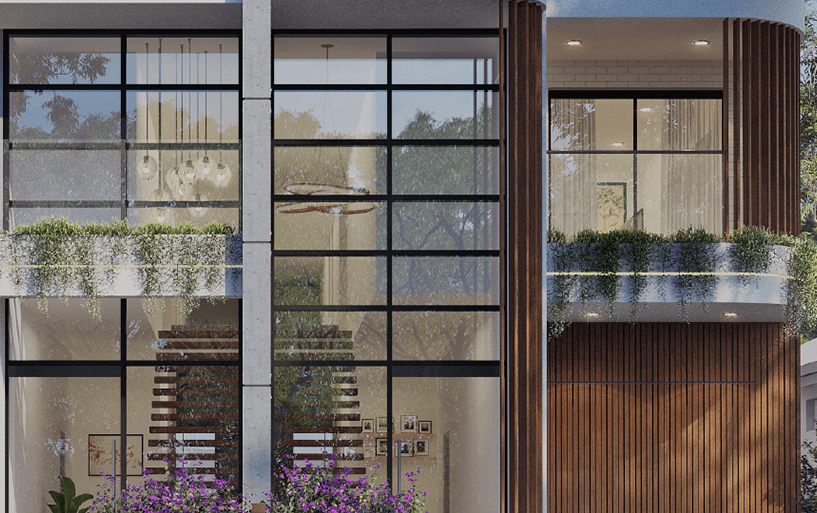 Renowned Dual Occupancy Home Builder - MAM Projects
Dual occupancy homes are increasingly becoming popular among homebuyers across Australia. Owing to its rising popularity, you too may be considering building a dual occupancy home and wondering what it entails. As one of the leading dual occupancy home builders in Sydney, NSW and Penhurst, MAM Projects is here to help you understand everything about dual occupancies, from designs to construction and more!
What Are Dual Occupancy Homes?
A dual occupancy house or duplex is essentially two dwellings built on a single block of land that can either be attached side-by-side or detached. It's an economical way of creating two separate residences while using only one piece of land. This type of housing has been growing in popularity over recent years due to its flexibility with space utilisation and cost savings compared to purchasing two blocks for two houses. With our team at MAM Projects, we provide customised services for all types of properties, including small lot homes, terraces/townhouses, multi-unit developments, as well as larger scale projects such as subdivisions and granny flats.
Are You Planning To Build A Dual Occupancy Home?
If you are looking into constructing a dual occupancy property, then you have come to the right place! At MAM Projects, we strive to provide quality service from design through to completion so that your vision can become a reality. We take pride in helping our clients make informed decisions when planning their dream projects by offering advice on matters such as council regulations and development guidelines that will ensure that your build meets all necessary requirements for approval. No matter how big or small your project might be, we have got you covered!
Our Dual Occupancy Home Builders Build Homes As Per Your Requirements.
At MAM Projects, we understand that every client has different needs when it comes to building their dream residence, so this is why our team takes extra care with each job they complete, making sure all details are perfect before handing over the completed house keys! Our experienced designers work closely with clients throughout the entire process, from understanding initial ideas right through to finalizing any last-minute touches upon completion day - nothing is left untouched during this important stage because, once again, we believe in delivering exceptional results every time!
Other Services
Bring your project to life with MAM Projects. Our can-do attitude and reliable team have allowed us to build and deliver on even the most complex projects.
Our focus is on providing the best for you, which is why quality, integrity and transparency are at the core of our values.
How Will You Benefit By Building A Dual Occupancy Home?
Building a double-storey duplex provides numerous benefits: Firstly, it offers great value for money as both occupants share common walls and utilities, therefore, cutting costs significantly whilst still enjoying spacious living areas within their own individual dwelling units. Secondly, there are potential income opportunities should one decide to rent out one part (or even both) of their new property. Lastly, if designed correctly, these types of structures look aesthetically pleasing, making them attractive investments both visually & financially within today's market landscape. Various other advantages include increasing capital growth rates by taking advantage of tax depreciation laws which allow investors who rent out residential premises to benefit greatly via deductions against rental incomes etc. The possibilities really do seem endless when considering whether investing in constructing a double-storey duplex would suit one particular lifestyle goal best!
MAM Projects – Your Ideal Dual Occupancy Home Builder
At MAM Projects, we are dedicated to helping our clients create their dream dual occupancy home in Sydney, NSW or Penhurst. Our team of experienced professionals is ready and willing to provide the best advice on all matters, so let us take away the stress by providing you with quality services from start to finish! Contact us today for more information about how we can help make your dreams become a reality.
Phone Number
0405477589
Call us any time from
Mon-Fri 9 am - 5 pm & Sat 9 am - 1:30pm