MAM Projects Portfolio for Commercial Projects
Commercial
MAM Projects' focus on client satisfaction has earned a reputation in the industry as a go-to commercial construction provider. Our trusted and reliable team of tradespeople and subcontractors have years of experience working together to produce high-quality commercial construction projects. We offer a range of solutions for our clients including; childcare centres, office fit-outs, cold shells and upgrades.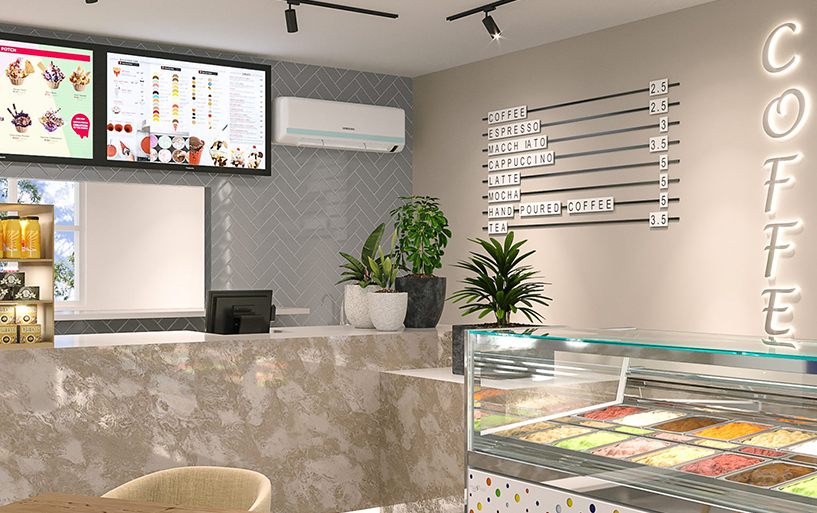 Our Commercial Builders Turning Your Ideas Into Reality
MAM Projects is a commercial builder in Sydney specialising in turning your ideas into reality. We provide a comprehensive range of services that cover all aspects of commercial construction and development projects. Our team is experienced in working with clients from concept to completion, ensuring every project meets their exact requirements and expectations.
We pride ourselves on providing quality workmanship, professional advice, and excellent customer service throughout the process. Our goal is to ensure you have a successful outcome for your project, no matter how big or small it may be. Whether you need help planning a commercial office space, retail outlet, entertainment area or any other space - our experienced builders can help bring your vision to life!
Commercial Projects We Deliver - Retail Outlets | Offices | Dining Spaces | Entertainment Areas & More
At MAM Projects, we are commercial builders experts in a wide range of projects, including offices, retail outlets, dining spaces, entertainment areas and much more. No matter what type of project you have in mind, our experienced team can help bring your vision to life! We understand the importance of meeting deadlines while still delivering quality workmanship that will stand the test of time. So you can rest assured knowing that you're getting nothing but the best when it comes to commercial construction projects with us!
Our Bulletproof Process
Initial Consultation: Get Started On Your Project
The first step towards achieving success with any commercial building project is having an initial consultation with one of our expert builders at MAM Projects. During this meeting, we will discuss all aspects of the job, including a budget, timeline and design preferences, so we can create a plan tailored specifically for you. This helps us ensure that all parties involved are on the same page before beginning any work, leading to smoother operations down the line.
Other Services
Bring your project to life with MAM Projects. Our can-do attitude and reliable team have allowed us to build and deliver on even the most complex projects.
Our focus is on providing the best for you, which is why quality, integrity and transparency are at the core of our values.
Planning Together: Working As A Team To Achieve The Best Results
Once an initial consultation has been completed, our team will begin working together to develop a detailed plan for your project. We believe in collaboration when it comes to planning out each stage of construction so that everyone involved knows exactly what needs to be done and when it needs to be done - allowing us to achieve optimal results within budget constraints while still delivering high-quality outcomes every time!
Constant Coordination: Staying In Touch Throughout The Process
At MAM Projects, we understand how important communication is when it comes to completing any kind of commercial construction job successfully. That's why we always stay in touch throughout each phase of development, keeping everyone informed about progress updates as well as changes if needed, so there are no surprises later down the line!
Delivering Final Projects: Quality Workmanship You Can Count On
When it comes time for the delivery day at MAM Projects you can rest assured, knowing that only top-notch materials have been used combined with superior craftsmanship from start to finish! We take great pride in delivering final projects according to customers' specifications without compromising on quality standards set forth by industry regulations or safety guidelines either, making sure they get precisely what they asked for every single time!
Trust The Commercial Builders At MAM Projects To Get The Job Done Right
When it comes to commercial builders in Sydney, you can trust the team at MAM Projects to get the job done right. So don't hesitate any longer – contact us today and let us show you how we can turn your ideas into reality!
Phone Number
0405477589
Call us any time from
Mon-Fri 9 am - 5 pm & Sat 9 am - 1:30pm