Interior Design & Fit-out Services from MAM PROJECTS
Interior Design + Fit out
Our talented in-house design team delivers exceptional residential and commercial design concepts and plans to suit any home or business. Our highly-skilled team has broad experience in working on a wide range of projects including interior design and fit-outs. From restaurants and retail stores to industrial spaces, office spaces and other commercial space constructions you can turn to MAM Projects to deliver on time and within budget. We build duplexes for great financial returns. From floor plans and design to council processes and construction - our team has experience to do it all without stressing you.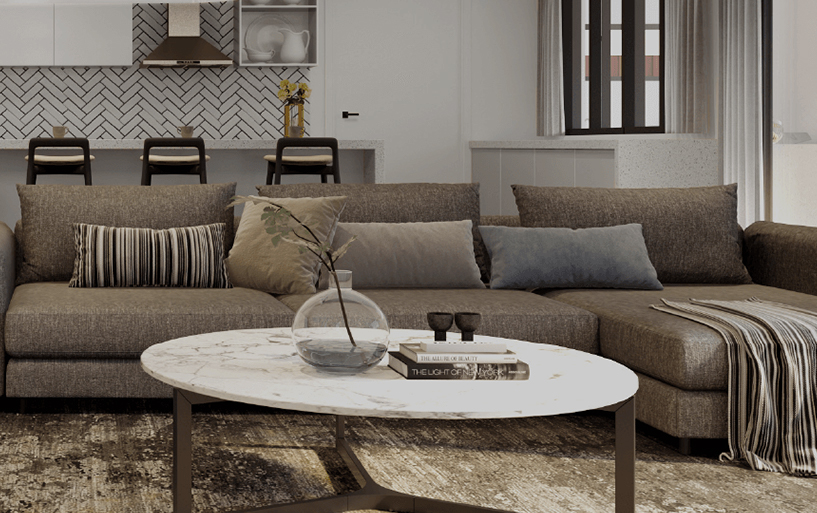 Interior Design & Fit-Out Services For Residential & Commercial Spaces By Mam Projects
MAM Projects is a leading interior design and fit-out company based in Sydney, Australia. We provide a comprehensive range of services for residential and commercial spaces, including restaurants, retail stores, offices and more. We can incorporate sophisticated 3D visualisation tools into the design process to provide clients a realistic view of their projects.
With years of experience in the industry, we have developed strong relationships with suppliers, which allows us to source quality materials at competitive prices. Our attention to detail ensures every aspect of your project is completed on time and within budget without compromising on quality or safety standards.
Interior Design Services Tailored To Your Needs
At MAM Projects, we offer a full range of interior design services tailored specifically to your needs. Whether you're looking for commercial or residential interior design and fit-out services in Sydney, our team can help create the perfect space for you. We consider factors such as style preferences, functionality requirements, budget constraints and any other special considerations when designing your office or custom house so that it reflects who you are.
Our Interior Design Process
At MAM Projects, we believe in providing excellent customer service from start to finish, which is why we have developed a detailed process designed to ensure maximum satisfaction throughout your project:
Step 1: Initial Consultation – During this initial consultation, one of our experienced designers will discuss your vision for the space and any specific requirements or restrictions before beginning work on concept designs.
Step 2: Concept Designs – Once the discussion is over, our designers will begin working on concept designs that incorporate both form & function whilst remaining aesthetically pleasing & compliant with relevant building codes & regulations.
Step 3: Finalising The Design – After reviewing various concepts together, we will finalise details such as colour schemes, furniture selection & lighting fixtures before moving on to implementation.
Step 4: Implementation - This step requires arranging materials, collaborating with the fit-out team, and supervising installation until it is finished. Throughout this phase, regular progress updates will be provided so that any changes can be made if required.
Other Services
Bring your project to life with MAM Projects. Our can-do attitude and reliable team have allowed us to build and deliver on even the most complex projects.
Our focus is on providing the best for you, which is why quality, integrity and transparency are at the core of our values.
Expert Interior Fitout Services
Once the interior design is done, fit-out comes into play. MAM Projects has a team of experienced interior design fit-out professionals who can help you with all aspects of the fit-out process, including carpentry, plumbing, electrical work and more. You can be guaranteed a first rate finish because we are a highly-experienced interior design and fit out company in Sydney.
Our Fit-Out Process
Step 1: Documentation: All the necessary permits, NOCs, approvals and documentation will be obtained from the relevant authorities prior to commencing any work.
Step 2: Civil and Mechanical, Electrical and Plumbing: All necessary civil and MEP works will be completed in accordance with the approved drawings.
Step 3: Carpentry, Joinery and Finishing: Once all the structural work is complete, our carpentry and joinery experts can help you bring your design to life by creating custom furniture pieces, installing doors and windows as well as any other finishing touches needed to make your space look perfect.
Step 4: Final Inspection: A final inspection of all works will be done before handing over the project to ensure everything meets our high-quality standards.
Why Choose MAM Projects?
At MAM Projects, we are committed to providing our clients with the highest quality of service and workmanship. Our team is highly experienced in both interior design and fit-out services, so you can be sure your project will be completed on time and within budget without compromising on quality or safety standards.
If you're looking for an experienced interior design & fit-out company in Sydney, then look no further than MAM Projects! Contact us today to discuss your project and get started transforming your space into something truly special.
Phone Number
0405477589
Call us any time from
Mon-Fri 9 am - 5 pm & Sat 9 am - 1:30pm