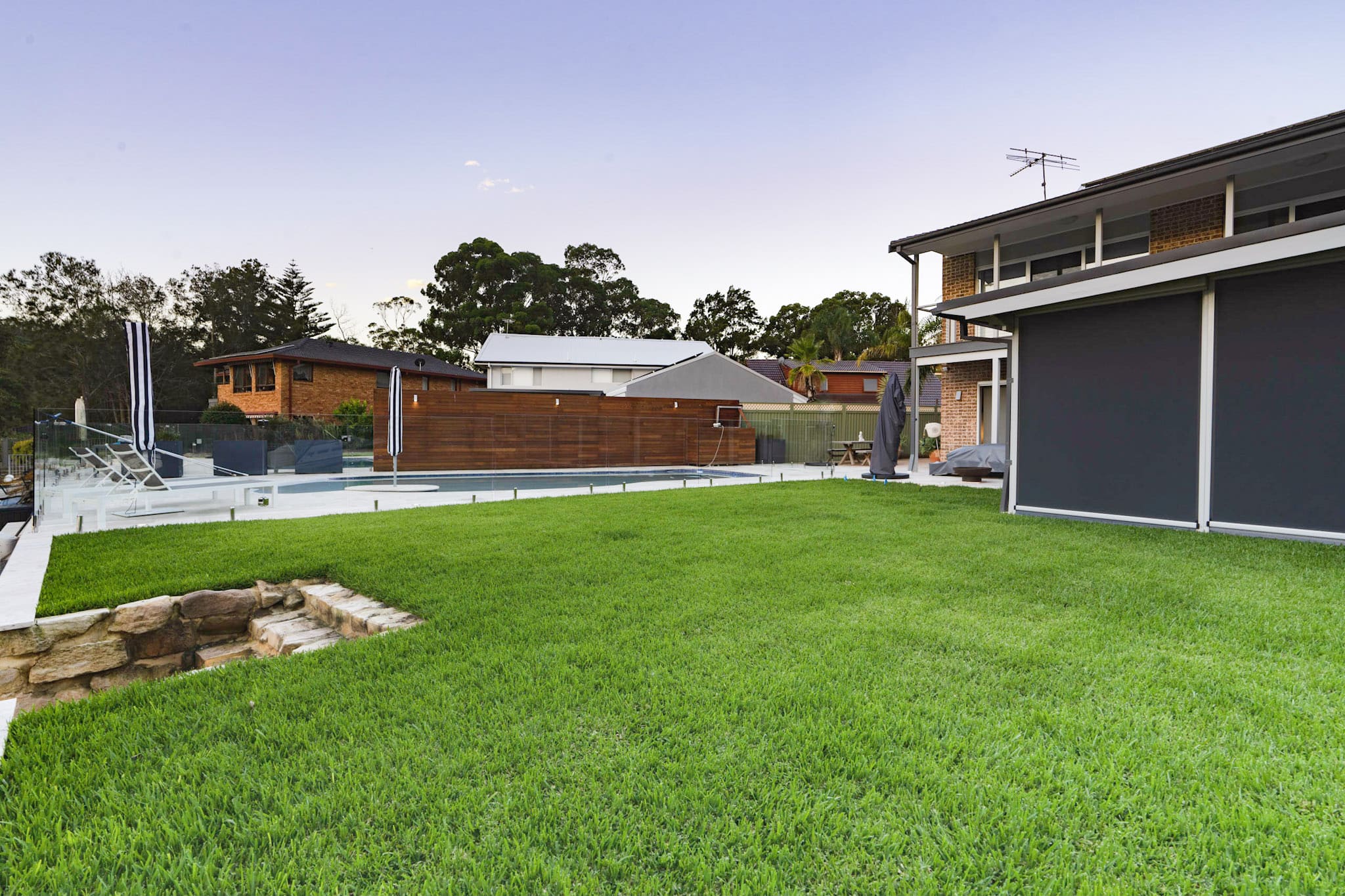 Landscaping Experts In St George For Residential & Commercial Properties
MAM Projects is our most reliable partner for all things related to landscaping in St. George and beyond. If you're looking to elevate your residential or commercial property's curb appeal, functionality, and overall value, you've come to the right place.
Our expert landscapers near you offer a wide array of services that not only enhance the aesthetics of your outdoor space but also create environments that nurture and inspire.
Our Process
It is a two-stage process to gain full building approval under the council.
Our Expertise in Landscaping
MAM Projects is not just passionate about landscaping; we're experts in it. We take pride in our in-depth knowledge of plant types, soil conditions, and design principles. This expertise allows our landscapers to create landscapes that thrive in St George's and add lasting value to your property.
Landscaping Services For St George Residents
• Garden Landscaping
Revamp your garden into a botanical wonderland with our garden landscaping services. From flower beds to shrubbery and everything in between, we design and maintain gardens that bloom with life.
• Decking
Elevate your outdoor entertainment with our decking solutions. Our skilled craftsmen build durable and aesthetically-pleasing decks that become the focal point of your outdoor space.
• Pool Construction
Make a splash with a custom-designed pool. We specialise in pool construction that integrates seamlessly with your landscape, creating an oasis of relaxation.
• Lighting
We expertly install lighting that highlights your property's best features and make it aesthetically pleasing.
• Walkways
Connect different areas of your property with beautifully designed walkways. Our pathways not only guide but also enhance the overall appeal of your landscape.
• Landscape Design
Our landscape designs are tailored to your preferences and the property's unique features. We create blueprints that serve as the roadmap to your dream landscape.
We Specialise Beyond Landscaping
At MAM Projects, we offer more than just landscaping. We also excel in custom homes, extensions, renovations, interior designs and fit-outs, dual occupancies, multi-dwellings, granny flats, and much more. Our comprehensive approach allows us to turn your property in St George into a holistic masterpiece, inside and out.
Let's Start The Process Of Revamping Your Landscape Today!
Give us the opportunity to upgrade your outdoor area. Contact MAM Projects today on 0405 477 589 and let our landscaper team help transform your outdoor space today!
Our Services
Bring your project to life with MAM Projects. Our can-do attitude and reliable team have allowed us to build and deliver on even the most complex projects.
Our focus is on providing the best for you, which is why quality, integrity and transparency are at the core of our values.
Phone Number
0405477589
Call us any time from
Mon-Fri 9 am - 5 pm & Sat 9 am - 1:30pm