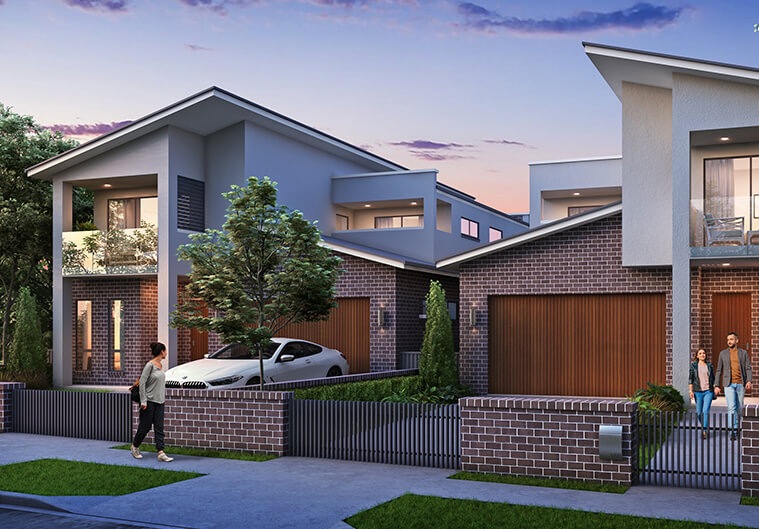 Build, Extend or Renovate Your Home in Epping - MAM Projects!
We have built up a reputation for delivering the best home extensions and home renovations in Epping. Our professional design service allows us to provide bespoke home and interior designs for every project. This means we can work with clients looking for something different or more contemporary than what is currently there. We are flexible and able to provide something unique.
MAM Projects is a leading builder providing home renovations and home extensions service near Epping and other suburbs. We specialise in the construction of new homes, renovations and existing properties. We are committed to providing our clients with the highest quality of service and value for money.
Our team of qualified, experienced house builders and designers strives to provide adequate home solutions for you and your family. We approach each project focused on the highest standards, so you can be confident that your new extension or home renovation is built to last when you choose MAM Projects.
What do our house builders offer you?
Looking for competent house builders near Epping can be a tedious task, and that's where we come in. MAM Projects takes care of your entire home renovations or home extensions from beginning to end, once we understand what you require regarding the design, layouts etc. Not just that, once you choose us for home renovations, we ensure you have no problems throughout the project as we cover all bases for you. With your desired project in mind, we will do our best to exceed your expectations.
A range of house building options
MAM Projects offers a wide variety of home-building options. Our range of services includes multi-duplexes, dual occupancies, and granny flats, and we provide adaptable living options for varied demands. We bring your dream house to life, ensuring that every element adheres to your vision with the help of our top-notch interior designs and captivating 3D visualisations.
Expertise
Our team comprises highly-skilled house builders who are passionate about their work, ensuring that each job is completed to the highest standards. We employ experienced people with a proven track record of excellence in their field, so you can rest assured that your project will be handled by professionals who will deliver on every aspect of the job.
Experienced
With MAM Projects, you get a professional team of house builders experienced in all aspects of construction and renovation. We understand that building homes, starting home renovations or home extensions involve heavy investment. So we want to ensure that it stays in good condition for many years.
Pocket-Friendly
Our renovations are affordable and pocket friendly to start with. Our prices are based on the quality of the work we do. We don't believe in making your home renovation or home extensions projects in Epping more expensive but rather spend more time doing it right. We aim to give you the best possible result while keeping your budget in mind to ensure that you get what you paid for and more!
Our Services
Bring your project to life with MAM Projects. Our can-do attitude and reliable team have allowed us to build and deliver on even the most complex projects.
Our focus is on providing the best for you, which is why quality, integrity and transparency are at the core of our values.
Extensive Range
MAM Projects has been doing home renovations successfully since 2018, so we understand what it takes to get the job done right. We also have access to an extensive range of products and materials from leading manufacturers, meaning we can source the best materials for your project at the best prices.
Contact Us
Our goal is to build the best home for our clients, whether it is home extensions, home renovations or new buildings. Our highly-trained professionals will work closely with you throughout the process to meet your budget and schedule. So if you are looking for the best builders near Epping to get done, MAM Projects is right here for you. Learn more about our experienced builders by connecting with us on 0405477589 or mailing us at info@mamprojects.com.au.
Phone Number
0405477589
Call us any time from
Mon-Fri 9 am - 5 pm & Sat 9 am - 1:30pm