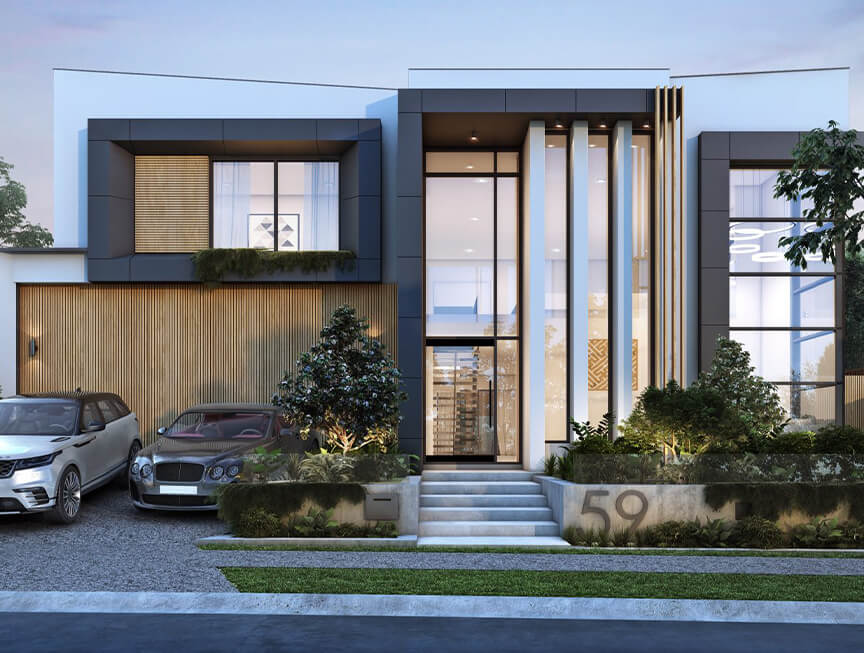 Expert Landscapers - Creating Outdoor Masterpieces On The North Shore
If giving your outdoor space a new look is what you are looking for, our team of expert landscapers can help you out. Our landscapers bring expertise, experience, and a keen eye for design that can transform your outdoor space on the North Shore. We have the knowledge to choose the right plants, create stunning layouts, and handle complex installations, thereby playing an important role in making your outdoor spaces more visually pleasing.
Our Process
It is a two-stage process to gain full building approval under the council.
Deep Understanding of Our Landscaping Work
Our landscaping team has an impressive understanding of plant types and how a proper landscape design can transform any outdoor space into a stunning oasis. Whether it's creating a lush garden or designing a functional outdoor living area, our landscapers near you will play a crucial role in setting up your outdoors on the North Shore right from concept design to project completion.
Our Range of Landscaping Services On The North Shore
Why settle for just a basic lawn trim when you can have a landscaper who does it all in your own neighbourhood? From designing stunning gardens to building custom outdoor spaces, our landscaping experts have got you covered for all your outdoor needs on the North Shore.
Garden Landscaping
Whether you want a lush, vibrant garden or a minimalist zen paradise, our expert team can design and create the perfect garden for you. We'll take care of everything from planting flowers and shrubs to laying down beautiful turf.
Decking
If you're dreaming of a deck where you can relax and enjoy the sunshine, we've got you covered. Our decking services will provide you with a sturdy and stylish outdoor platform that's perfect for hosting gatherings or simply unwinding after a long day.
Pool Construction
And let's not forget about pool construction! Our skilled team can design and build a custom pool suitable to your property with all the necessary features and amenities.
Outdoor Lighting Solutions
To add that extra touch of magic to your landscape, we offer top-notch lighting solutions. From subtle pathway lights to dramatic spotlights that highlight your favourite plants or architectural features - we'll make sure your garden shines bright day and night.
Landscape Maintenance
We also offer landscape maintenance to keep your outdoor space looking pristine year-round. Our team will handle everything from trimming bushes to mowing lawns so that you can sit back and enjoy the beauty without lifting a finger.
Landscape Design
And last but certainly not least, our talented designers near you will work closely with you to create a landscape design that perfectly matches your vision. We'll consider factors like soil conditions, climate, and personal preferences to craft an outdoor masterpiece tailored just for you. Contact us on 0405 477 589 and let our North Shore landscapers at MAM Projects bring your dream landscape to life!
Our Services
Bring your project to life with MAM Projects. Our can-do attitude and reliable team have allowed us to build and deliver on even the most complex projects.
Our focus is on providing the best for you, which is why quality, integrity and transparency are at the core of our values.
Phone Number
0405477589
Call us any time from
Mon-Fri 9 am - 5 pm & Sat 9 am - 1:30pm